Ngo Okafor Fitness Tips and Chest Workout
Ngo Okafor is one of the most talented celebrity trainers out there. He holds the credit of training renowned names like Jennifer Lopez, Brooke Shields, and Naomi Campbell. But, his journey to fame and fortune hasn't been easy. From selling modeling calendars to winning boxing championships, he has done it all. Here you can know a bit about his interesting journey, learn about his entrepreneurial skills, and know some of his fitness tips. You can also try a chest workout routine that can be done in just 10 minutes.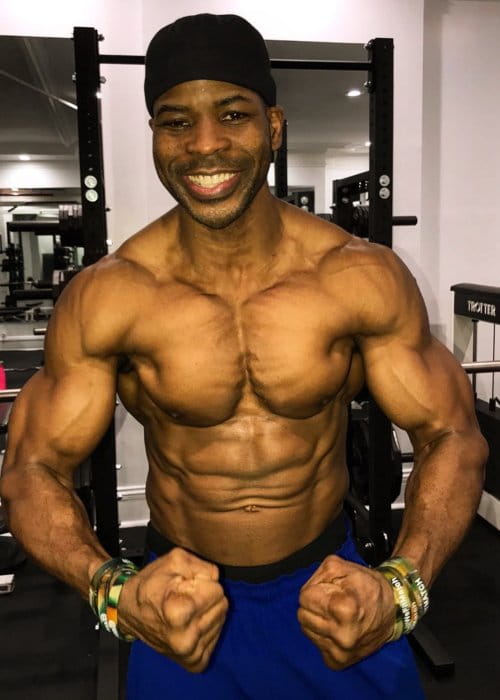 Preferred Workout Method
The fitness expert insists that cardio is an important exercise method and he advises all his clients to do at least 30 minutes of cardio daily. If you want to lose weight, you should make time for running. In case you can't run due to an injury or any other reason, you should walk on a steep incline, use a spin bike or use the elliptical machine.
The Secret for Killer Abs
If you want to get killer abs, you must focus on what you are eating as abs are really made in the kitchen. It's not possible to outwork a bad diet, so, be smart about what you eat. If your abs are hidden under a layer of fat, it's probable that your diet is quite poor.
Food Elimination
You should start the diet change by eliminating all sugar from your diet. While adopting the training program designed by Ngo, you should also avoid processed foods that are nothing but empty calories. People who consume loads of processed sugars have high insulin levels and have fat stored in triceps, hamstrings, and the abdominal region.
Weight Loss Secret
Changing your diet is the best weight loss secret for everyone.
The Tough Journey
Though Okafor is a successful person now, his life wasn't as good as this before. There was a time when he used to sell modeling calendar on the streets and wasn't able to sell as much as he wanted. His luck shined when some tourists discovered him and were impressed by his looks. He sold his calendars and started on the path to success.
The Success
The Nigerian-American has been named as Golden Glove Boxing champion twice and has graced the covers of ESPN, W, Vogue, and Fortune as a fitness and fashion model. He has also been training celebs for about a decade.
A Fitness Entrepreneur
The handsome hunk is so dedicated towards fitness that he has founded FitMatch, a social fitness app which he defines as Tinder meets Yelp because it connects people who are seeking a suitable workout partner from all over the world. A workout buddy motivates and inspires the other person to achieve fitness goals.
The aim behind making the app was to connect people with other humans. Most people have lost the connection with other humans with the development of technology. For instance, apps and automated chatbots answer all your questions, and you keep the headphones on whenever you travel.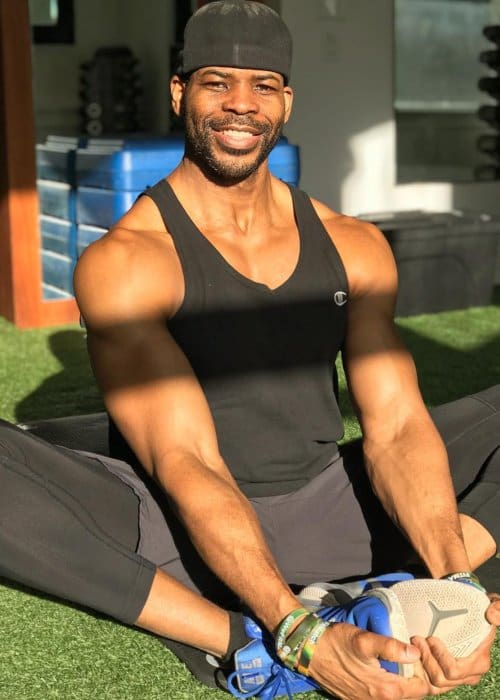 The Unmatched Confidence
If you are thinking that FitMatch is quite unique and it would have been a challenge to create it then you should know that Ngo always thinks that if another person can do it, he can do it too. His confidence levels are amazing. There was a time when people made fun of him because he decided to train as a boxer. His confidence and dedication were so powerful that he started training at the age of 31 and won Golden Gloves at the age of 33 and 34.
10 Minute Chest Day Challenge
If you are impressed by the achievements of the skilled trainer, you ought to try a 10-minute chest day challenge that will help you to build an upper chest with high volume. This workout can be performed anywhere, be it a home or the gym if you just have an incline bench and a set of dumbbells with medium weight. Though you will do just 3 different moves, the number of reps you need to do are quite high in a short window of time. It will help you to build your endurance and stimulate your muscles.
Though the exercises are meant to be done as a circuit, you shouldn't push yourself too hard. If you can't do an exercise because the dumbbells are too heavy, opt for lighter weights. Similarly, if you can't do an exercise like push-ups easily, try doing them with the knees on the floor. Also, make sure you hydrate before or after the exercise session because you'll surely sweat a lot.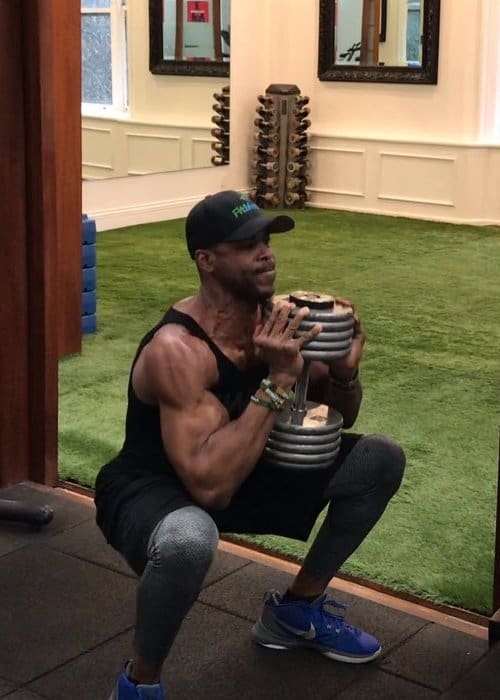 Round 1
Start by performing 20 reps of each of these exercises –
Incline Chest Press
Pushup
Incline Chest Fly
60 second Rest Period
Round 2
Do 20 reps of each of these exercises –
Incline Chest Press
Pushup
Incline Chest Fly
60 second Rest Period
Round 3
Do 20 reps of each of these exercises –
Incline Chest Press
Incline Chest Fly
Pushup
60 second Rest Period
Featured Image by Ngo Okafor / Instagram